I got my first. Camera when I was 11 years old. I loved photography and did it consistently for many years.
I still have all the photos I took when I was younger. Mostly they were of my family. When my dad died, I got all the photos and home movies he had saved. I also loved photographing sports and I loved cycling.
I got my first paycheck for a published photo when I was 28 years old. The photo was of a bicycle race in downtown Seattle.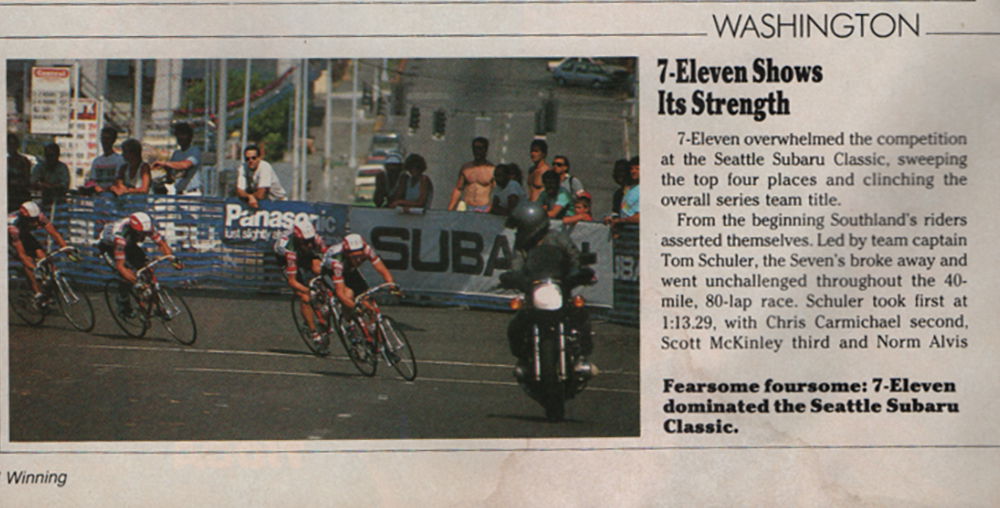 I didn't think it was that good but I submitted it to a magazine called "Winning", all about bike racing. This was back in 1988. I mailed in a slide because I always used slide film. It was a pretty big deal to me to be published in the same magazine with Graham Watson, the most well-known cycling photographer.
Over the years I photographed a lot of different things but focused mainly on landscapes. I traveled all over the world photographing different places. If you want to make a living at being a landscape photographer, you have to be really good. And you have to know people. That is true about everything. It's not about what you know but who you know.There are two things that make a person successful: expertise and communication. Imagine if you knew every technical thing about photography (or any area really) but you had poor communication skills. How successful do you think you would be? What if you had great communication skills but no technical knowledge? You might be able to skate by for a while but in the end, you would fall by the wayside.
So, two things: become an expert in your field and talk to people. I will talk about being an extreme introvert in another story.
Fast forward to 2021, I started school at Spokane Falls Community College in the Photography program. I did this for a few reasons. The biggest one was probably that I am disabled and can't find a job that an old crippled lady can do. Woe is me. So, in order to get some financial aid, I figured I would just take some classes that I thought would be easy. I'll admit that I know more than most of the teachers I have had but it has been extremely challenging. We had assignments every quarter that were not just going out and shooting whatever but using the technical skills we were taught and applying them to specific projects. Mostly we worked in groups so we could help each other.
It's always better if you have an assistant even if it's just to carry your camera bag. I have always been a fiercely independent person and I like to do everything myself. But those days are over. I'd like to do everything myself but it's just not logistically possible. So, I acquiesce, and accept help whenever I can get it. I still struggle sometimes if there's no one available but that's okay. It's all part of the process.The weird thing about going back to college when you are 61 years old is that everyone else is 40 years younger than you. For me, mentally, I have always felt like I was in my 30s. When I see other people in their 30s, I think I look like them. But, then I look in the mirror and realize I look like their grandmother. It makes me sad and I often reflect on younger days.
Anyway, back to the school story. After 50 years of experience, I thought I knew everything there was to know about photography. One thing I learned was the technical aspects of studio lighting and how you can apply that to shooting outdoors with lighting. I also learned how to use my histogram! That one thing alone was worth spending two years in college, almost. So, the moral of this story is that even if you think you know everything, there is still something to learn that you can really benefit from. And the most important part of the college journey was the community. Having people to talk to about your chosen profession is priceless. So, if you are thinking about going to school, just weigh out all the pros and cons. There will probably be some added benefits that you can't even imagine.
One of my instructors said that this was a voyage of discovery. It was during my last year that I realized how much I loved horses and that equine photography was something that I could make a living at. I told him I didn't know how I didn't figure this out earlier. It would have helped tremendously to realize this 40 years ago but he said it is all part of the learning process, learning about ourselves.
Having said that, if all goes to plan, next Fall quarter, I will be teaching at this college as an adjunct faculty in the Photography department. Fingers crossed.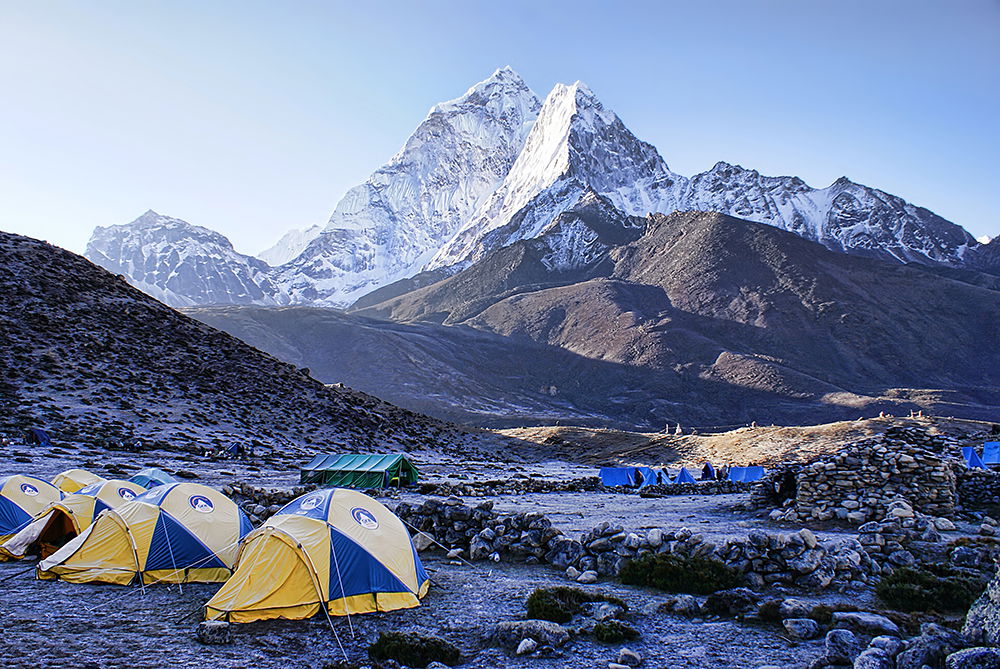 This was from my trip to Mt. Everest. We hike for three weeks through the Himalaya and watched bear Grylls and his fiend Gilo fly their paramotors over the highest peak in the world. They didn't even know if a paramotor could fly that high but they did it. I ended up getting a lot of photos from that trip published in a UK magazine called Paramotor.